Maison de Ayakashi is an exclusive apartment complex; each tenant gets one agent of the Secret Service (S.S.). Ririchiyo Shirakiin a half demon, to become independent convinces her family to allow her to stay at Maison de Ayakashi.  There she meets her body guard Soushi Miketsukami, a devoted half demon kitsune spirit, who happens to be in love with her. Together with the other residents they grow and experience new things.
Ririchiyo has a problem she's terrible at communicating her feelings to others. Instead she puts up a façade and is the definition of Tsundere though most don't realize it. Thankfully she becomes friends with the other residents. Karuta Roromiya, a gashadokuro, and Nobara Yukinokouji, a yuki-onna, grow close to her easily despite her social shortcomings for different reasons. Nobara is obsessed with girls, in particular cute young girls. On the other hand Karuta seems to move at her own pace and is overly affectionate with Ririchiyo after she is given food.
Everyone who watches can find a character to love on a deeper level whether it be the S&M king Kagerou Shoukiin. The polite and studious delinquent, Banri Watanuki. Ririchiyo obsessed and polite manipulator, Miketsukami. Laidback big brother figure of Ririchiyo, Renshou Sorinozuka or the loving and playful Zange Natsume. No matter your preference this show about friendship and understanding others will touch your heart and bring out some laughs.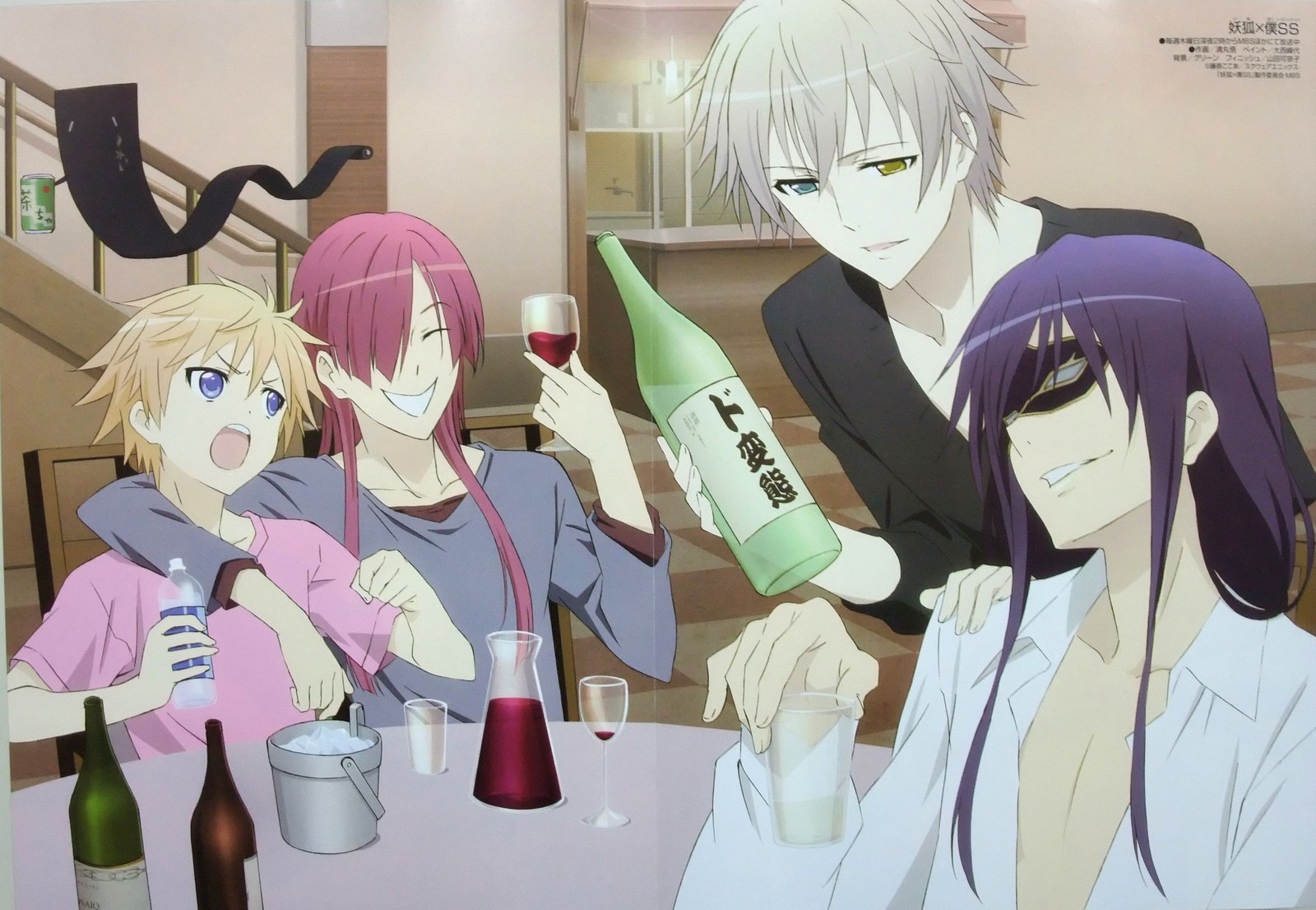 I deeply enjoy the series and often go back and watch it when I need a laugh or want to feel warm and fuzzy inside. The characters develop in a nice easy fashion and while you only really stick to Ririchiyo most of the time it's not hard to notice how everyone has changed if only a little in the short time you're introduced to them.
You can check out this anime on Crunchyroll. If you really love the anime and are unsatisfied with it's abrupt ending the manga is just as sweet though it may sometimes move you to tears just as the anime did.